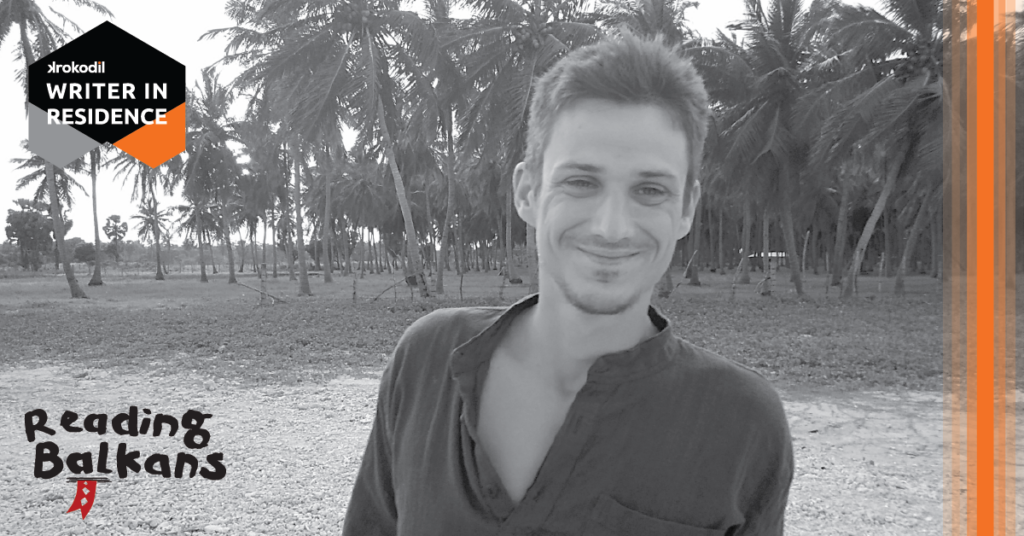 Iztok Vrenčur, the 97th guest of KROKODIL's Writer-in-residence will be staying in Belgrade in August. Iztok is staying at the residence as part of the Reading Balkans project, which aims to promote writers in post-conflict societies.
Iztok Vrenčur (1985) was born and grew up in Titovo Velenje, town renown for coal mining and heavy industry located in the central-north Slovenia, part of former Yugoslavia. After graduating from high school, he moved to Ljubljana, where he studied Archaeology. He continued his postgraduate research at the Faculty of Philosophy in Zagreb and Freie Universität Berlin where he defended PhD thesis focused on Iron Age Archaeology of Eastern Alps and Balkans in 2018. He published two novels: Odrekanje svetlobi (2013) and Urnebes (2016); several short stories, poems and an illustrated book of archaeological fairy tales for children. He is the singer and guitarist of post-punk band named 2nd bsx murder.
Reading Balkans: Borders vs. Frontiers is a continuation of the Reading Balkans project supported by the Creative Europe 2017 program. This time the focus is on borders and cooperation with refugee writers – at a time when old wounds from the Balkan wars have not yet healed, our border issues have not yet been resolved and new policies of fear and nationalism are being built as refugees pass through our region – through our activities we want to work on dialogue, debate and a deeper understanding of our real problems.
Iztok's stay in KROKODIL's Writer-in-residence has been supported by the Creative Europe program of the European Comission, Traduki and Ministry of Culture and Information of the Republic of Serbia.