When Michel Foucault was asked about silence in an interview conducted by Stephen Riggins, he said just what the title of the blog is – "There is not one but many silences".
And living in Belgrade for now two weeks, I am hell sure about this. I don't know if you can call it living, but if living means intersecting with one kind of a silence in between 40 people who drink rakia and beer and listen to shitty music while talking in polyglot frequencies, then this is me.
This city offers you a wide range of different silences. If you walk down the river it's a pure silence. Its literally silence, because the quietness of the river and people bicycling are not going to talk to you. I was going yesterday along the river, I was just thinking about life. At 22, you think you could do easily if you were in America or in Finland. You think you could talk to the moon, or do better if you were born a girl instead of a boy. Everything you think its silence, its Belgrade-is-so-much-meditation mood. But at 22 you can talk in silence with Belgrade.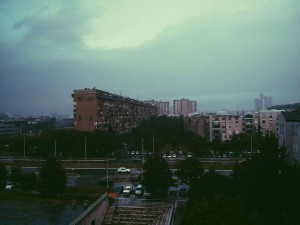 And then I entered the library in the center, just next to the pedestrian street. It is astonishingly silence. You talk in silence with Ivo Andric, with Vladimir Arsenijovic, with John Green or with Slavoj Zhizhek. It's a kind of a silence to determine the different ways of not saying things about books and libraries, how those who can and those who cannot speak of books are distributed. It is a good silence, and a bad silence. A bad one is when you are in a job interview and a good one, needed indeed, is when in Belgrade. "The positive aspect attributable to a good silence has to do, then, with an implied meaning involving something of moral or spiritual value".
Again back to Foucault, silence is more appreciated by the obligation to speak. Back in my country, I would love speaking. But not here. It is like if I speak, I will just destroy the beauty of books, of tall girls of Belgrade, of young handsome boys who do help elder people. It is not that you don't have anything to say.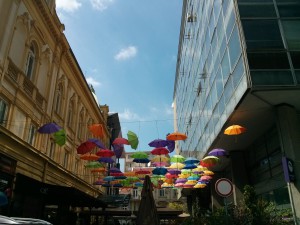 For the time being, I could just shout out and yell and scream and morn and howl and call for Belgrade in a way a young writer wants from this city to behave, to give inspiration. I just do not want to talk, I am sorry. I could make this city hear my call and I could easily just kiss people on the streets, jump from one place to another. I feel that's not the way. Silence is present here; you do not have to escape from it. It is pure apology to the talking world, but with silence I am talking a lot to Belgrade. Silence makes me want to write about Belgrade.
I think silence brings me closer to Belgrade. Silence will make us friends forever. Silence, in so many different ways, silence of communication, silence of spirit, silence of love, silence of immortal love with Belgrade.
A.S