I both met them just walking around, not far from the Palilula area where the residence's flat is located. The first Georges was lying on a sign in a quite remote and industrial street near the Danube bank. I was having an expresso on a terrace when i tried to read the name of the street. And i suddenly realized that it was a very french name: Oulitsa Georges Clémenceau!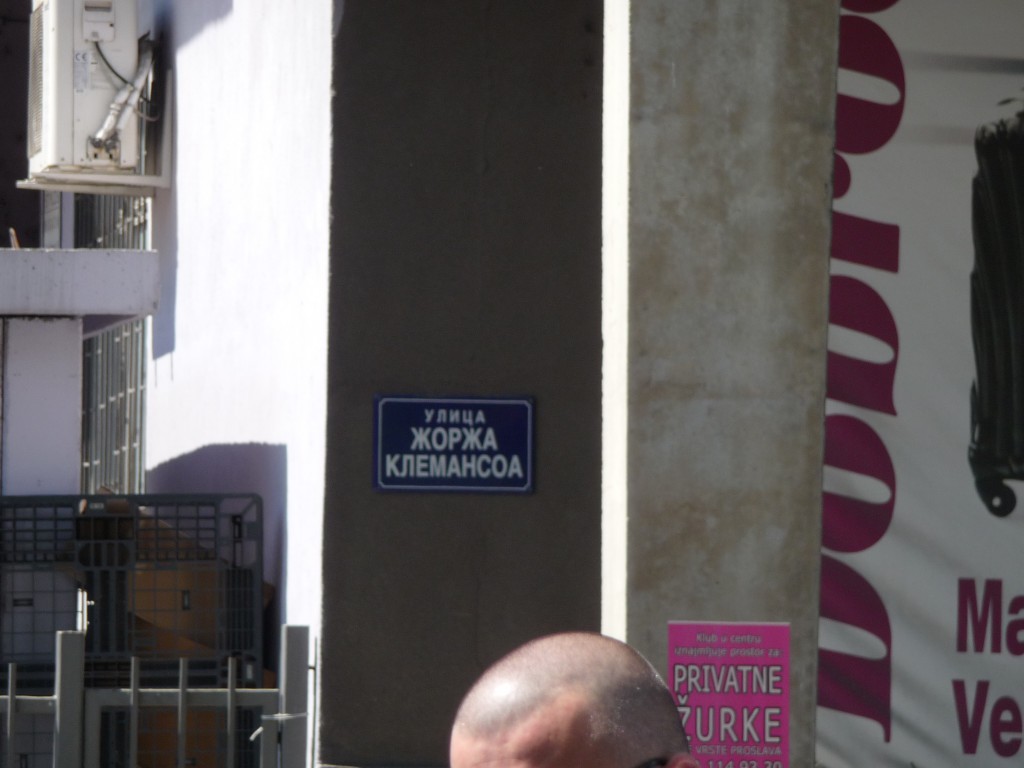 A few hours later, the same thing happen. I wanted to know the name of the Boulevard I was strolling on. And I realized it was named after an other Georges, also famous (and obviously more famous than the french one, since the street was a boulevard, and much closer to the center than the previous one):
The funny thing was the difference beetween the two Georges. Although both written with the cyrillic alphabet, the G letter was not the same: one was aticulated with the french accent, while the other was with the american one.