This very special day, the overwhelmingly generous family D. had invited me as a guest to their Slava.
So me and A. took the tram to Banovo Brdo and from there we travelled by car together with his family members: from the concrete of Tito era Belgrade …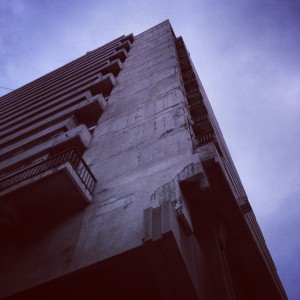 … to the lovely hills of Šumadija.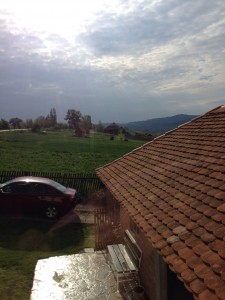 Now, there was a small problem: I am a teetotal. And a Serbian slava without rakija is simply not a slava. What should be done about it? Well, A. had a very simple solution: he poured me a glass …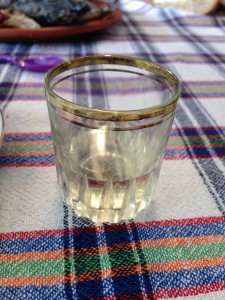 … and although I am a man of principles, it was not hard to make an exception; what happens in Serbia stays in Serbia.
When the freelancing roma musicians came by, I felt like I was in a Kusturica movie. I googled frantically for the lyrics of the songs I heard, but the only one I managed to catch was the one about Danube. A very interesting conversation ensued about the words of the refrain which is "Dunave, Dunave" – a vocative form of the river's name Dunav as the narrator of the song speaks to the river. (Please correct me if I have got Serbian grammar all wrong.)
Dunave, Dunave
kraj tebe mi srce moje ostade
Dunave, Dunave
kraj tebe mi srce ostade

Dunave, Dunave
by thee my heart I stayed
Dunave, Dunave
by thee my heart remained