This Sunday, N. was my company during a long walk in Novi Beograd and Zemun.
"Nice sixties architecture!" said I, when I saw Palata Srbija.
"Terrible!" said N.
Still we had a great time together. Here in Serbia, you see my Swedish friends, it's ok to disagree and still be friends. Actually, here people become curious and engaged—not embarrassed and confused—when they have different opinions.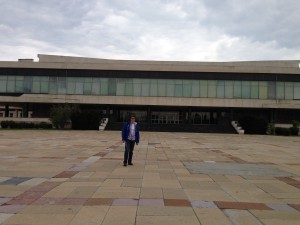 We walked on, saw the peculiar ghost ships on the bank of Danube, the summer fresh greenery and the strolling families while talking about all things Serbian. Our turning point was the Gardoš Tower on the top of a hill in Zemun.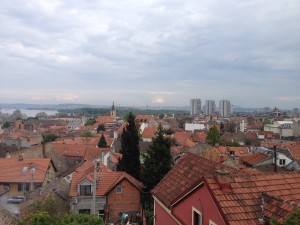 The Serbian speciality of the day was a Balkan crêpe – a palačinka from Palacinkarnica Pinokio. Another demonstration of Serbia as the number one streetfood country in Europe.